How our Programmatic Ads attract New Cannabis Customers
🚀
Programmatic Ads built just Cannabis Operators
Attract Other Dispensaries' Customers. Effortlessly.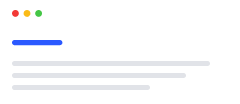 Reach Regulated Audiences
Engage customers across channels by delivering relevant, tailored messaging based on their interests and actions. Meet your audience where they are – whether on mobile, desktop, tablet, digital out-of-home displays, audio platforms, or streaming content on connected TVs – with customized experiences that feel made just for them.
Create content in your brand voice that gets ranked on Google. Attract new customers into your funnel at scale. Fully optimized blog posts in under 90 seconds. No editors. No copyrighters. Save time & money with BakedBot AI
10X Your Marketing Team with BakedBot.ai
Our Al is dedicated to cannabis marketing and is the perfect Marketing Assistant for your team.
Get High on Results. BakedBot.ai was built for:
Elevate your cannabis marketing game with AI
An AI-powered cannabis marketing platform that drives Revenue.
What's included:
Free 2k/Words Month

Blog Writer

Product Description Generator

SEO Keyword Tools

Marketing Plan Tool

Social Content Generator

Plus More
Get started
HOT
What's included:
50K/Words Month

Compliance Checker

Blog Writer

Product Description Generator

SEO Keyword Tools

Social Content Generator

Doc Chat (Chat w/Files)
Get Started
The Future of Cannabis Marketing