How 0ur AI Marketing Dashboard Works for
🚀
Artificial intelligence tool for cannabis marketers.
Nurture Your Customers. Execute Flawlessly.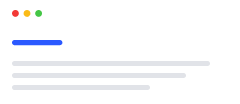 Create Marketing & Action Plans That Drive Results
BakedBot AI helps you create marketing and action plans at AI speed that drive results. BakedBot is trained on cannabis data to help cannabis industry vets & inexperienced newbies alike execute effectively.
Create content in your brand voice that gets ranked on Google. Attract new customers into your funnel at scale. Fully optimized blog posts in under 90 seconds. No editors. No copyrighters. Save time & money with BakedBot AI
10X Your Marketing Team with BakedBot.ai
Our Al is dedicated to cannabis marketing and is the perfect Marketing Assistant for your team.
Get High on Results. BakedBot.ai was built for:
Elevate your cannabis marketing game with AI
An AI-powered cannabis marketing platform that drives Revenue.
What's included:
Free 2k/Words Month

Blog Writer

Product Description Generator

SEO Keyword Tools

Marketing Plan Tool

Social Content Generator

Plus More
Get started
HOT
What's included:
50K/Words Month

Compliance Checker

Blog Writer

Product Description Generator

SEO Keyword Tools

Social Content Generator

Doc Chat (Chat w/Files)
Get Started
The Future of Cannabis Marketing